Our Power System Expertise
At Innovative Information Solutions, we are committed to 100% customer satisfaction. Our team of experts designs highly performing, customized Power solutions that will scale with your enterprise, leveraging IBM i, AIX and/or Linux operating systems. Innovative has been providing AS/400, iSeries and Power solutions to corporations and organizations since 1989. In 1996, Innovative became an IBM business partner. In 1997, Innovative began designing solutions utilizing the RS/6000 and Power for AIX platforms. Finally, Innovative has been helping clients deploy cost-effective solutions on the IBM Power Linux platform since 2011.
IBM Power Roadmap
Power Processor Technology Roadmap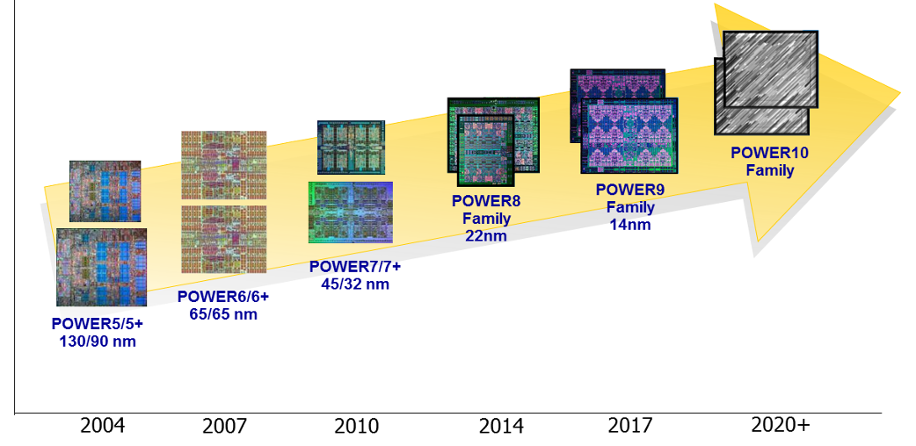 Robust, sustained roadmap until 2020.
The Power platform began began in 2004 and is now in its 5th generation. The announcement of the release of POWER9 is expected this year, and POWER10 is already under development. To download an in-depth overview of POWER9 features and capabilities, click here. The Power system was designed around the original architecture of the AS/400, which came out in 1988. Since then the technology has evolved to the current POWER8, which is in use by businesses worldwide. The new POWER9 chip has 12x the performance of the POWER8. Each new release of the power chip has included similar improvements in performance.
The Business Case for Power: TCO, TCA and Security
Price for performance advantages to scale out as your business grows and confidently move more data applications to the cloud.
2X
performance vs x86 for Java workloads
58%
lower costs of acquistion
Built-in
encrypt/decrypt engine
Speed & Agility to capture value from new workloads
Economic Advantages that scale to meet business needs
Security to protect critical systems and data
POWER8 cores have 2 times the performance of x86 cores across a wide range of public benchmarks and can support more workloads. This translates to running more workloads on fewer cores, resulting in lower per-core software-licensing fees. Additionally, IBM PowerVM are designed to maximize utilization of Power systems resources to over 90%, compared to the peak 30% utilization on x86. Power systems are better in price performance with comparable workloads and are ideal for consolidating workloads from x86 server farms. When comparing Power systems servers and x86 server environments, IBM Power solutions offer the best TCO.
Embracing Power Partnerships
Technical communities like the OpenPOWER Foundation enable collaborative development based on the POWER architecture. With hundreds of member organizations including the likes of Google, Micron and NVIDIA, OpenPOWER has created an open ecosystem using the POWER architecture to share expertise and server-class intellectual property to serve the evolving needs of customers and industry.
Building collaboration and innovation at all levels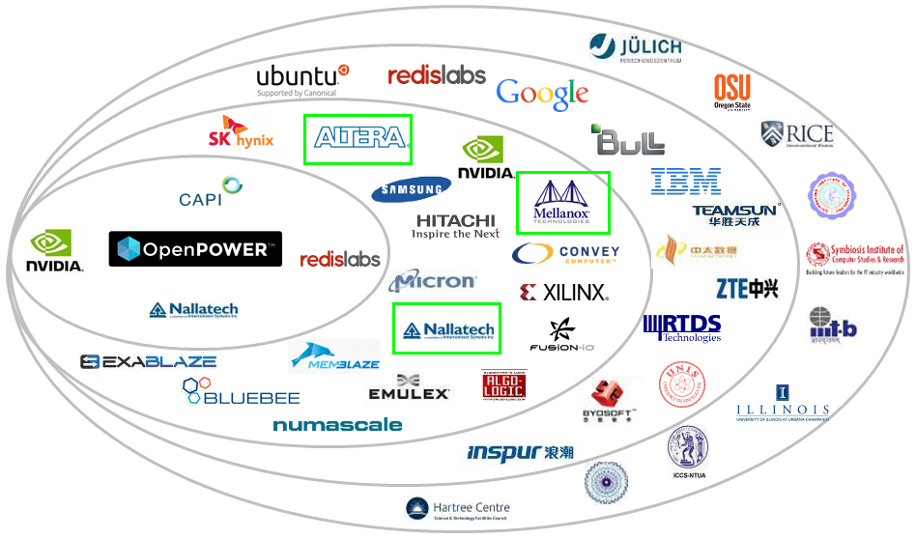 Complete member list at WWW.OPENPOWERFOUNDATION.ORG