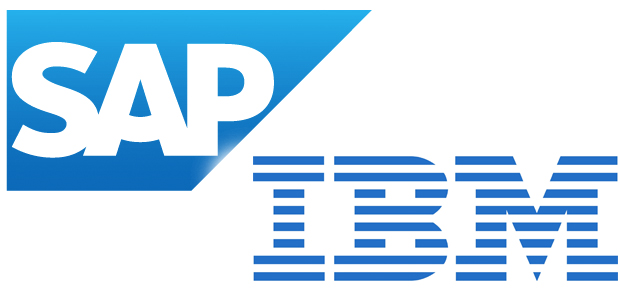 Why Run SAP HANA on IBM Power Systems
Prior to SAP HANA, SAP applications all ran on top of 3rd party vendor databases such as Oracle, IBM Db2, Microsoft SQL Server and SAP MaxDB, collectively known as AnyDB (any database).
These databases are still supported today but it is SAP's stated intention that by 2025, all 3rd party databases, will no longer be supported.
Migrating from another server might seem like a very large obstacle. The reality is that we can walk you through each step of the­ way. Making the switch will keep your business up to date and performing better. Don't get left behind.

What makes IBM Power Systems the best platform for clients' mission critical SAP HANA Deployments?
Flexibility, superior virtualizations and management feature to afford flexibility and maximum utilization.
Resiliency, unsurpassed RAS characteristics to support mission critical SAP application
Performance, highest throughput per core and core/memory bandwidth to deliver faster business results, up to 2x Intel-based alternatives
Competitive cost, TCA competitive to x86 and TCO better than x86
Systems Architecture
SMT enables higher throughput and reduces core count. Particularly suited to support HANA features such as the HANA indexing server, which is known to spawn many hundred threads. SMT technologies have been built to handle this type of behavior.
Large memory footprints enable larger single node HANA in-memory database systems and provide more flexibility to consolidate workloads.
POWER systems feature superior CPU and Memory bandwidth to handle HANA in-memory data operations faster.
Higher CPU clock speeds and overall processing capabilities leading to HANA record benchmarks.
IBM POWER Systems delivers
Reliability required by mission critical environments
Highly resilient and secure system with 99.999% uptime
PowerVM has full resource isolation
Designed with built in memory failure prevention
Dynamic component de-allocation, on the fly repair and fault isolation
Zero documented security risk for the past 3 years
Enterprise Resource Pools for workload relocation and balancing beyond server boundaries
Benefits for Migration from AnyDB
Quicker and simpler migrations
Secure and stable application environment that meets or exceed Service Level Agreement (SLA)
Consolidation of environments
Fewer h/c to run environment
Real-time reporting capabilities
Reusing existing IT resources