Get the Most Out of Your IBM Power System
Get a free AIX or IBM i performance assessment today!
Accurately determine your POWER9 system requirements
Optimize your system's performance
Potentially save thousands of dollars on your next upgrade
Identify and solve performance challenges
Strategically plan for growth

Give us 2 hours of your time and you'll receive a comprehensive consultation and analysis from one of our veteran Power Systems experts valued at up to $6,000.
Your complimentary report includes:
Validation of LPAR and VIOS design for optimal performance
CPU peaks and averages
Memory paging and faulting
Memory caching statistics
Disk i/o throughput and contention
System network performance
Workload analysis
Future resource requirement forecast based on trend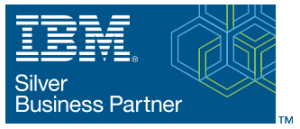 "Innovative is always there for us. Whether they are responding to an urgent Power System issue, performing a system analysis or providing expertise with regards to our disaster recovery environment, we know we can count on them."
– Odile Romanick, CIO, Day Kimball Hospital

---
About Innovative Information Solutions
Since 1989, Innovative Information Solutions has been providing superior technology solutions. We partner with the most trusted, leading-edge providers to deliver customized, cost-effective IT solutions for a wide range of businesses and organizations. Innovative specializes in IT Infrastructure, Application Performance, Business Continuity and Security.